This weekend, I got to do a little playing at Falls Dam as they were tapering off the release from all the water they got from Hurricane Florence. This was the first time in several months that I have been able to catch a release at the Dam. We have had a relatively dry spell for the past year or so and that, as well as scheduling, has made it difficult for me to get out there when they are releasing at a runnable rate.
So, when they dropped it down to around 2,300 CFS on Friday, I hopped on the chance to head out there, even though for me the sweet spot is closer to 1,500 – 2,000 CFS. I forgot to turn on my GPS on Friday, but the below is from the hour I spent playing at Falls Dam on Sunday morning: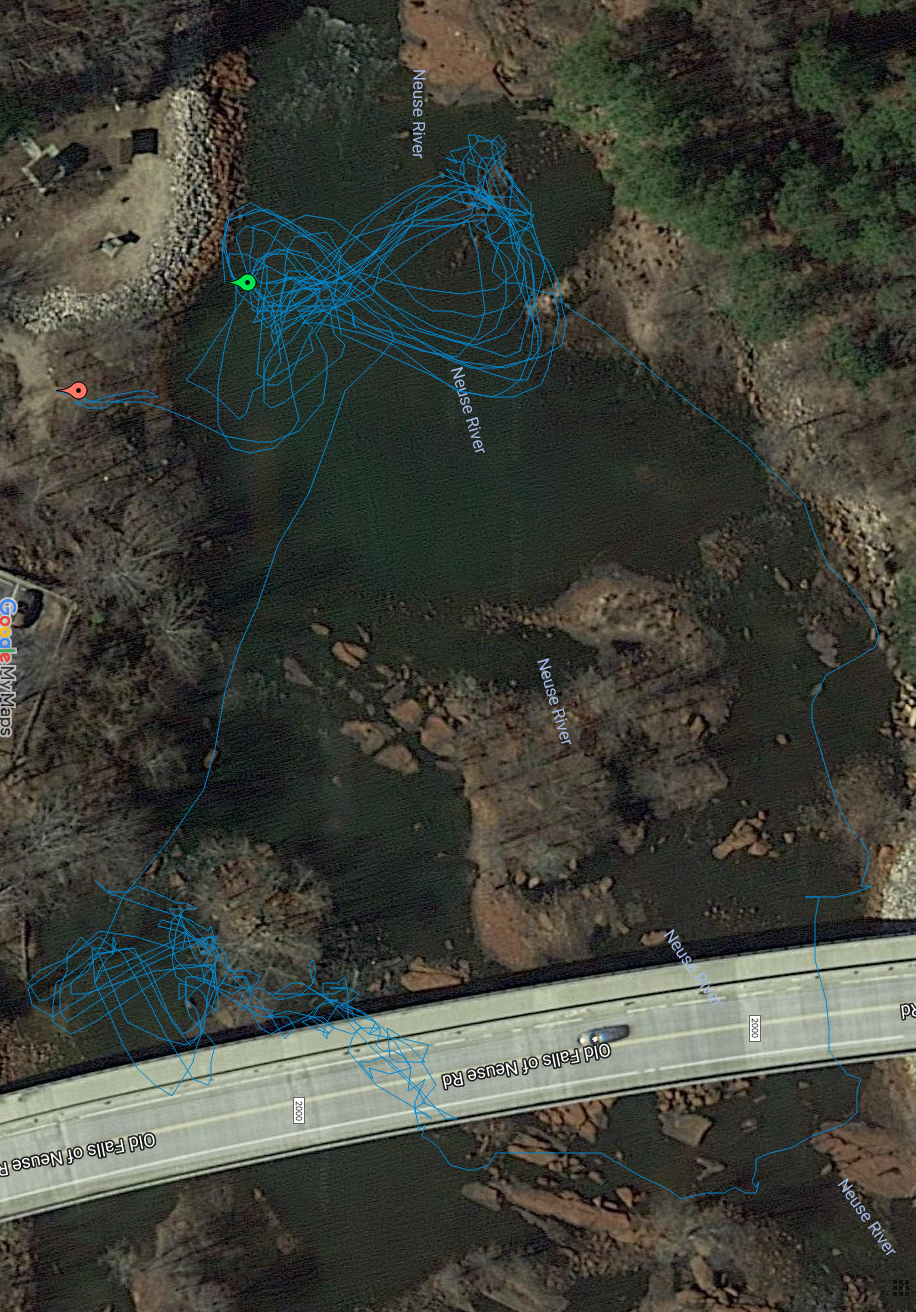 For this trip, I was out for 1 hour and ended up paddling 1.67 miles, with a top speed of 6 MPH. It doesn't sound like much when you consider that most of my paddles are 10+ miles, but it ends up being a lot of work, especially when you are working against over 2,000 CFS. I did a lot of ferrying and had a few nice surfs on the lower waves and by the bridge. Unfurtuantly, I didn't have my camera with me, as I buried most of the front end of my boat one time as well.
As was pointed out to my by my buddy that first showed me this area, this is one of the best ways to work on your sea kayaking boat skills inland.
Edit 10/21/2018 – The below is from a different day, this time with a release of around 1450CFS. I paddled for about 2.5 hours, 3 miles, and a top speed of 7.6 MPH: