Two weeks ago, I was able to get in two nice surf days at Emerald Isle. Myself and several other paddlers, put in at the public beach access on Emerald Isle, about 3 miles from the point, paddled down to the inlet and bear island, then back. We ended up paddling around 15 miles the first day and a little over 13 the next. Magic Seaweed had conditions at 1-2 ft the first day, dropping to closer to 1 ft the next. Windy had primary swell a little higher.
The second day, Sunday, was initially supposed to be only 0-1 ft according to Magic Seaweed, but they updated their forecast sometime Saturday night/evening and in-fact towards the end of the day, the swell in the inlet really picked up. We were also facing a very stiff wind in our face, so the paddle back ended up being a long three miles, where we were only averaging in the 2-2.5 mph range.
I got to paddle with several other talented sea kayakers and had a great time. Below is a quick video of me cutting through a wave, as well as some still shots from that.
The below is a map of our track and some stats:
Blue Line – 2018-10-13: 15.3 Miles, Max Speed 10.3 MPH, Moving Average 3.3 MPH, Time on Water 5:19
Orange Line – 2018-10-14: 13.3 Miles, Max Speed 9.1 MPH, Moving Average 3 MPH, Time on Water 5:34.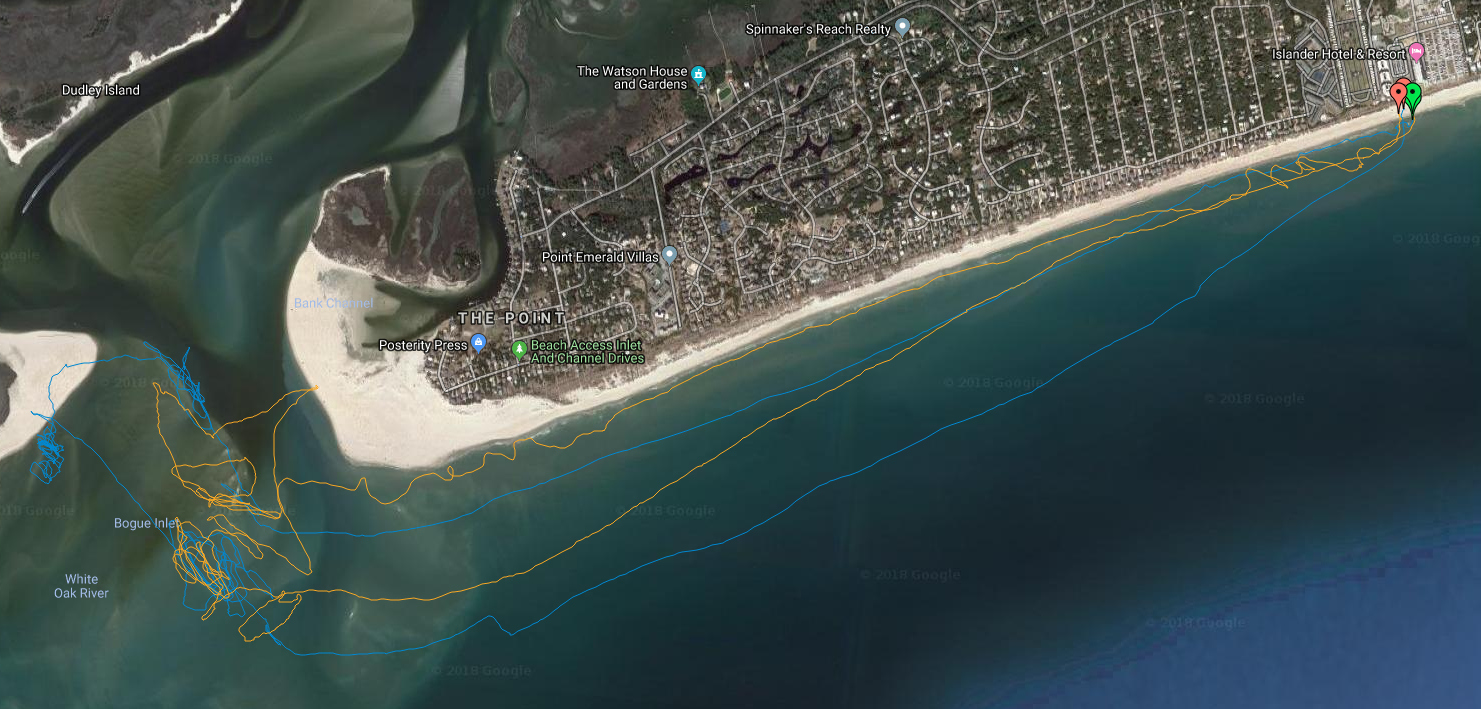 This is an unrelated Dam Roll from a recent paddle at Falls Dam: