I did a short fitness paddle on Sunday(09/30/18) on Falls Lake and, as is to be expected, the water levels were still very high from Hurricane Florence. The US Army Corps of Engineers like to keep the lake at about 251.5 FT above sea level and when I went out, it was at 257.34 Ft, so 5.75 FT above their preferred level. This is actually down 1.62 Ft from Monday(9/24/18), when they started releasing from the Dam. As an aside, they actually stopped releases completely for several days during hurricane Florence, which I think is somewhat unpresidented.
Even though the water level was only 5.75FT above normal when I went out, that translates to a lot more than just 6 feet of flooding.
Here are two pictures I took from more or less the same place, one when the lake is at normal levels and then the other on Sunday when the lake is 5.75 Ft above normal. This is from a a spot I like to stop at about 4 miles from Barton Creek Boat Ramp(Click on Image to See Full Size) :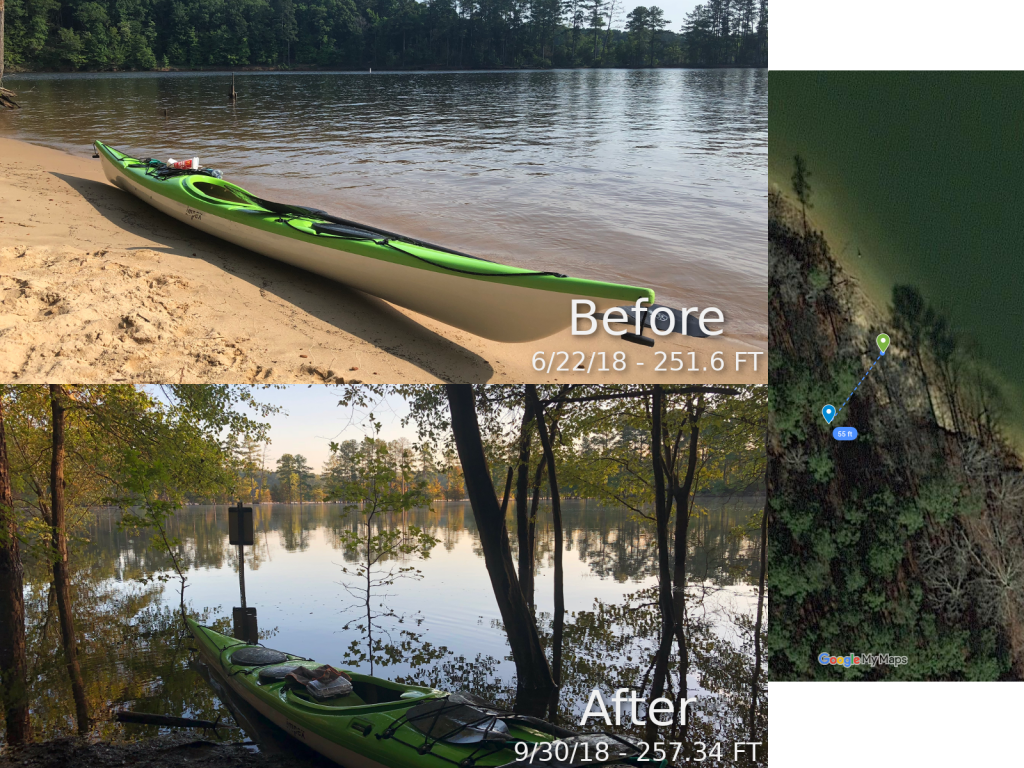 I plotted the location of the pictures using the GPS coordinates associated with them and found that the flood stage picture(after) was taken 55 ft inland from the one at normal levels, which gives you an idea of how much of a difference a few feet can make in regards to flooding.
Also as the result of flooding, if you look at my track on the map, you will see I paddled across land in a few spots, but I did that all without getting out of my boat: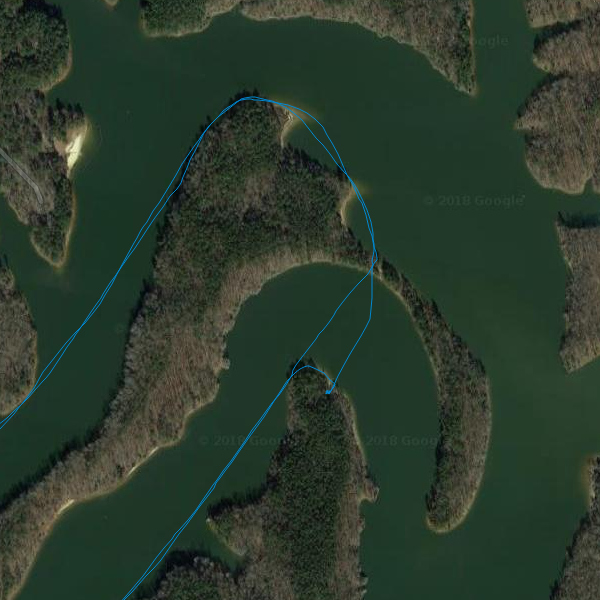 That isn't actually the first time I've been able to do that, but the only other time, the levels were much lower and I scraped a bit. This time, I breezed through without issue.
I plan on doing a writeup on rain levels, but even though I think we got more rain with hurricane Florence than we did with Matthew in 2016, it was spread out a lot more with Florence, so we got less local flooding. (Of course the people in Wilmington and South-East got it much worse than we did here in Raleigh!)
You can really see this in the flooding we got on the Neuse.
This is from 09/15/2018, which was the Saturday after the rain. The river would still get a bit higher than it got here, but began dropping the next day: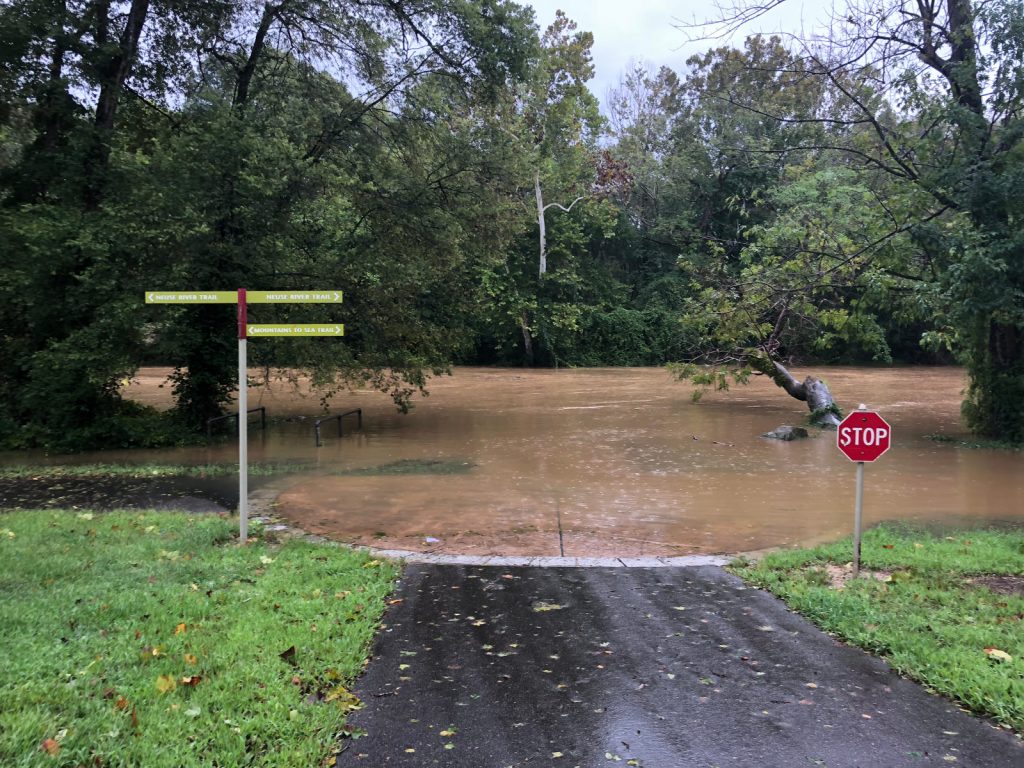 When you compare that to Hurricane Matthew back in 2016, you can see the flooding was much worse at Poole Road: