I did a day paddle at Emerald Isle this week. There was very little wind and swell was pretty small, but as usual, the play spot near the point of the island delivered. There was also some neat confused seas out towards the middle of inlet, just on the inside of the boat channel, where we played for a little bit, before heading over to Bear Island for lunch.
Most notable was probably my buried bow, where I pearled a lot on a steep, but small, wave and managed to recover. It is difficult to tell from the video, but I was leaning back pretty aggressively, which, along with the water not being a foot shallower, I credit for not loosing it there.
There were also a couple close calls, where I was a bit too close for comfort to my paddling partner.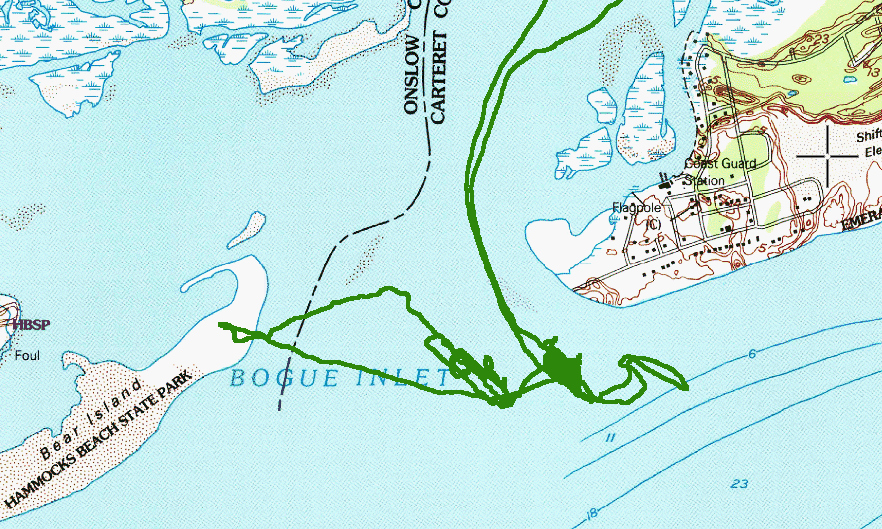 Trip Stats
Total Distance: 13.83 Miles
Time on Water: 5.71 Hours
Average Speed: 2.42 MPH
Moving Average: 2.98 MPH
Max Speed: 11.88 MPH